Gait analysis
The goal of this research is to record a dataset of different locomotion actions performed by subjects wearing a series of sensors. The sensorial hardware will be comprised of a motion capture system, electromyographic and inertial measurement unit sensors, radar sensors and an eyetracking system. The captured dataset will allow the training and development of intention recognition algorithms needed to operate an assistive exoskeleton.
​
Relevant information:
Who can participate? We are looking for healthy adults, age between 18 and 45, who can walk safely and secure on two legs.
What is expected from you? In this stage, we will record your body movements. You will be asked to walk in a test environment wearing various sensors and tracking tools.​
Where would you have to go? After having filled out the form at the bottom of the webpage, we will contact you shortly after and invite you to come to NOI Techpark (Via Alessandro Volta, 13, 39100 Bolzano BZ).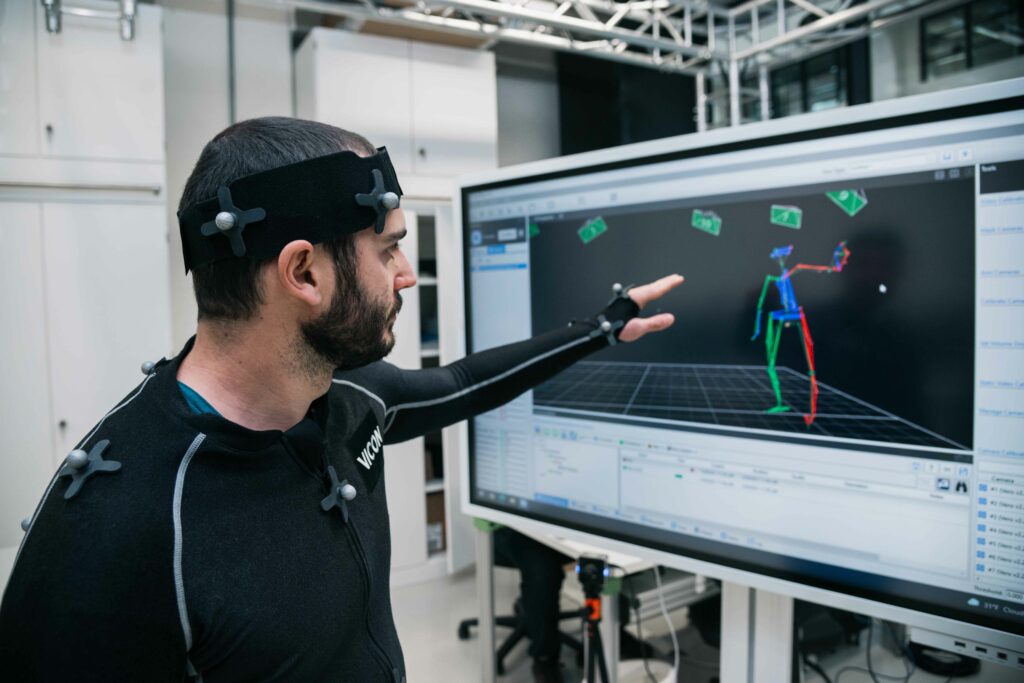 Please find more information about this project in the links below:
Are you interested in participating in this study?
Please fill out the form below.
If you still have any questions, please do not hesitate to contact Maximilian Maniacco.
Contact details: mmaniacco@unibz.it, +39 0471 017847
---
Photography: credits NOI Techpark/Daniele Fiorentino